The Book Sacrifice Tag
December 21, 2016
Long time, no see everyone. I was tagged by both awesome Alexa and the sassy Shar.

I know, I am way overdue for this tag but now I'm finally doing this... let's get this done... Yeah...
Not the best graphic but haha, poor book :(
An Over hyped Book
Situation:
You are in a bookstore when the zombies attack. Over the loudspeaker, you hear the military informing you that over hyped books are the zombies' only weakness. What over hyped book will you chuck at the zombies?
Uh huh. My brothers have been whinging about me not reading this book because I'd get mad if they said spoilers around me. Honestly, I recommended it to them first but didn't read it because I didn't have much access to the library so they read it before me. They recommended it to me. It was so boring and didn't explain but I gave it about three stars on Goodreads? I wouldn't buy it, though.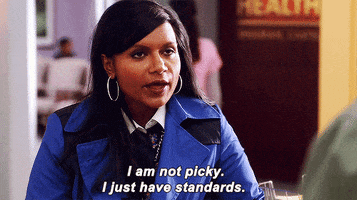 A Sequel
Situation:
You are caught in a torrential downpour and you're probably the type who melts when you get wet. What sequel are you willing to use as an umbrella to protect yourself?
What happened to Amber seriously? The sensible Amber in the first book changed. A lot. And that ending was annoying.
A classic
Situation:
You're in English class and your professor won't stop going on about a classic that 'revolutionised literature'. Personally, you think that classic is garbage and you decide to express your opposing opinion by hurling the book at his head? What classic is that?
2nd volume of little women (Good Wives). Honestly, I wanted to pick The Great Gatsby at first but didn't actually dislike it, all the characters were rubbish, including Nick Carraway but they were hilarious and the story was well written.
Now, for Good Wives. I have read Little Women and I enjoyed it very much so. I read Good Wives and I really disliked it. I mean come on, I don't like clichés, but the fact that (Spoiler:

Laurie ended up with Amy? My least favourite and worst character? The very annoying Amy that is very materialistic but is unfortunately quite meretricious. The brat that kept misusing her (rather simple) words (samphire instead of vampire, really? Just use words you understand!)? You can tell that I really dislike Amy. Also, when Jo married Baher or whoever that old guy is... I lost the plot. Usually, I make myself finish series but heck no to this!

)
A Least Favourite Book
Situation:
You're hanging out at a bookstore (where else would you be?) when global warming somehow manages to turn the whole world into a frozen wasteland. Naturally, your only hope of survival is to burn a book. Which book would you not regret tossing onto the fire?
I will literally fight anyone if they try to buy or lend this book (or others in the series though I have just read this) to me.
1. The 'slang' she uses is stupid, 2. She is stupid, 3. Her little sister (younger than ten years old) once ran around her house, proclaiming that she's a 'sex bum'. Excuse me, but you must have a seriously messed up family if a little girl can utter such words out of her mouth. 4. Everyone seems to think this series is funny. How is it funny? (I seem like a really humourless old codger, I know but I have so many issues with this book.)
A Series
Situation:
There's a flooded stream you have to cross on your quest, and you can't get your feet wet. Which series (oh yeah btw you brought your whole bookshelf and also probably your local library with you) will you use as stepping stones?
Honestly, I enjoyed this as a kid but they weren't really 'proper' books, ya know? And it was either this or Sleepover girls and I would never do that to Kenny!
Heck yeah, Kenny!
~
Welp guys, these are my only rules: If you wanna do it, do it! I have no idea who to tag.