2017 Reflections and 2018 Goals (ay ay ay)
December 30, 2017
To be honest, I originally planned to make this earlier but since there's only one day LEFT, I decided it would be wise to make this as soon as possible.
And this post is going to be kinda long, I guess...
Also, I kinda like this graphic. I want to experiment more with this style.
Now, it's time for me to announce my New Year's Resolution for 2017...
1. Start a Bullet Journal. Literally. That was it.
I knew I could never fail. And you can find a post about it, here!
I also decided to experiment with two challenges:

The Goodreads Reading Challenge

and

NaNoWriMo!
My Goal for this year was 55 books (It was originally 50 books but since one of my favourite artists said that he would be aiming for 50 books and I panicked and thought that if he, a super busy person, can be able to read 50 books this year, then that would put me who doesn't do much to shame. Fast forward and it turns out he didn't win his challenge but he still read a lot. About 30+ books.) and I surpassed it and read 61! Well, to be honest, near the end I did read a lot of short stories because of College but since a few of them counted as books on Goodreads, I decided to add them.
And as for NaNoWriMo, I didn't win and didn't actually finish my book so far (but maybe I can before the year ends or maybe during the first two weeks of January. A bit disappointed that I haven't finished it yet but at least I know it won't be an abandoned project!). However, it did help to inspire me to simply write more this year and you can find out more about it over here!
I kinda made some 'minor goals' I wanted to achieve this year. (In no particular order):
1. Re-read The Catcher in The Rye
I actually managed to do this! And now I have a better understanding of the text. If you read it, you HAVE to find the meaning of the title to understand the entire book.
2. Finally Read Americanah by Chimamanda Ngozi Adichie
I can
finally call myself a true Nigerian! It was quite an intriguing read but the ending put me in a great state of turmoil about the star rating. I have a review to come in the New Year (I've actually written it and all the other reviews I didn't review on Goodreads but I can't just throw these reviews).
3. Re-read at Least Two Geek Girl Books So That I Can Post Reviews of Them
Yeah... I kinda failed on that one. However, I did read the last book this year and enjoyed that a lot!
Did that! More information will be revealed in the pie chart to come.
5. Read Pride and Prejudice
Done! I think I'll be able to read more Classics next year. I'm pretty excited to read more
6. Find a New Favourite Author During 2017
I was honestly pretty disappointed. I expected to find Six of Crows absolutely fantastic but I thought they were both 3.5 star reads. And I wasn't all that impressed with my other Fantasy reads but my Contemporary reads weren't super brilliant except for the books by Holly Smale, Alice Oseman and Jenny Han. However, only Holly Smale remains my favourite author. I guess she really raised my expectations for YA contemporary and now I'm confused about whether it's actually my favourite genre or simply my go-to genre.
And Now It's Time to Reveal My Reading Pie Charts AKA: Copying Time!*
*Okay, I know that Paper Fury didn't invent the Pie Charts but I DID get this idea from her so I decided to let this off my conscience, GOSH GUYS.
*Also, my charts aren't 100% perfect but they are as accurate as I could make them.
Most Read/Genres Read in 2017
Where is all the Historical Fiction, Sci-Fi and Mystery/Thriller?!




Star Ratings For 2017
As expected, I was as picky as ever. I thought I was a bit too lenient on the 4 star ratings, though.
I'm going to make a more accurate chart next year, by recording genres and star ratings.
Overall, I had a better reading year. I started to actually read books on my TBR and I read a lot of books outside my comfort zone. Despite not having any new favourite authors, I enjoyed reading a lot better than last year, where I recently joined GoodReads, recorded about 18 books and had a frustrating reading year.
Also, this was probably my most productive year in my life. I count reading as being productive and I wrote more and became more serious about writing and language learning.
Here Are My Goals (Reading and Non Reading Related!) For a Better New Year:
1. Use My Bullet Journal MORE EFFICIENTLY in Order to PROCRASTINATE LESS
This was my first year bullet journalling and I liked it so much but I did purposely ignore it at times like when I ignored my writing even when writer's block passed by. Also, I have a post coming up on my December spreads and January spread in my new journal (which I haven't started yet, Lord help me).
2. FIND A NEW FAVOURITE AUTHOR, MAN. GOSH
Honestly, the good thing about being a picky reader is that it saves money but it sucks to see people talk about their favourite new-to-me authors and I'm just here struggling to find one. I have my eye on books by Akemi Dawn Bowman, Neal Shusterman and Brandon Sanderson, though! I don't have super high expectations so that I won't break my heart but I do have some.
3. Read 62 Books in 2018!
It's going to be a challenge but God-willing, I'll be able to do a course in Uni that includes Reading a lot of books.
4. Among Those Books, Read More Fantasy, Historical Fiction, Sci-Fi, Mystery Fiction and Literary Fiction!
Ugh, I already read 11 Fantasy books last year but I refuse to believe that I cannot like an entire genre! Prove me wrong, 2018! And I put Mystery/Thriller there because the next WIP I'm working on is Mystery/Thriller and I need all the research I can get! Also, can I say that I just really like Historical and Literary Fiction so why not read more?
5. Also Read At Least TWO Geek Girl Books
I need to get this done. This series honestly inspires me to write.
6. Get My Act Together With Spanish
I've only written ONE post in Spanish this year, despite wanting to write much more. Also, I did a test yesterday on my Spanish Proficiency and was super disappointed to find out that my level is actually Basic 3 A2. So I'm actually not intermediate, but just a level before it. I need to make a Spanish language learning journey post. Also more posts in Spanish. And I need to revise my verbs and vocabulary. SPANISH GRAMMAR IS HARD, Y'ALL. HARDER THAN THE ENGLISH ONE.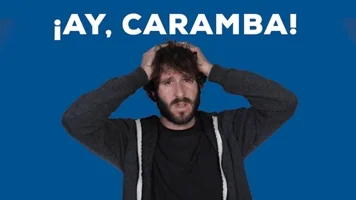 I also plan to follow a Spanish (actually bilingual blog) and I got a Christian Bookshop to order a Spanish Bible for me. So that will be very interesting.
7. Become Intermediate or At Least Basic 3 A2 in Korean
In order to progress with Korean, I need to improve my Spanish. I want to think more in Spanish, watch Korean shows with Spanish subtitles whenever possible. And I want to communicate with my Korean language partners in KOREAN for once.
8. Bring Back YouTube Recommendations For This Blog!
9. Plot (in a panster way of course) and Write at Least Two Stories
I am confident that I can be able to accomplish them!
10. Finally Learn How To Make Jollof Rice
This is a recipe if you're curious about it ;)
I have gotten to like cooking and now I can cook to the point where I can live by myself and survive. I'm honestly a seriously phony Nigerian if I never get to make this recipe. But when I get to learn it, I won't just do it Naija Style, I'll do Ghana Style and all others!
Hey guys! Yup, I'm lowkey regretting the fact that I have so many goals but since I'm turning 19 next year, I need to be more responsible and actually act like an adult.
Be prepared for a wide variety of posts!
Also, DON'T HESITATE TO TELL ME YOUR GOALS AND LEAVE A LINK TO YOUR GOALS POST IF YOU HAVE ONE.
Hope you have a Happy New Year! (Not SUPER optimistic, to be honest but I hope that we all at least become more productive!)