WOW 2018 Reflections and 2019 Goals (A Long Post)
December 29, 2018
Hey everyone! I'm gonna post this because well... the year is almost ending!



Okay, I'm gonna be blunt: 2018 sucked. It was terrible. I had a bad time overall.
But I'm not going to focus on that. Right now I'm going to reflect on the goals I set for this year! And then make some new ones! You can find last year's post over here.
1.
Use My Bullet Journal MORE EFFICIENTLY in Order to Procrastinate LESS
Um... it's not that I didn't use my bullet journal at all but I definitely notice a huge difference between the beginning of the year and the end of the year. I definitely filled in less pages during autumn and seemed to be filling in pages just to make the journal seem bigger?! xD
I thought about quitting the whole bullet journal thing before deciding that I do actually need a bullet journal to function properly these days or else I'll be twice as messy.
2. FIND A NEW FAVOURITE AUTHOR
I stated last year that I had my eyes on these authors: Akemi Dawn Bowman, Neal Shusterman and Brandon Sanderson.
I read Starfish and really enjoyed it. Summer Bird Blue comes out in Scotland next year so it'll be printed in Ireland in 2019 as well and it'll take a little longer to appear in my library. Also, I follow Akemi Bowman on Twitter and listened to some interviews and just really like her personality? I would be devastated if I didn't click with her writing.
And Neal Shusterman... ooh boyy! I read Unwind this year and it was honestly so good. I wanted to read the rest of the series but kept putting it off because I wanted to check out other books and bla bla bla. And the thing is, he has so many books coming out so I need to catch up. I'm glad I finally read this stuff. Good stuff.
Brandon Sanderson... eh... I was supposed to have read one of his books but I was so darn lazy and also fell into a reading slump so... perhaps next year? Like, early next year.
But I liked American Panda by Gloria Chao so that was a plus!
3. Read 62 Books in 2018!
I failed on this. I technically read 50 books according to Goodreads but a few of those were simply chapters of a webtoon series that I don't really like so technically I've read 40-something books but that is really painful for me to admit to? Especially since I have a lot of free time. And I mean a lot.
4. Read More Fantasy, Historical Fiction, Sci-Fi, Mystery and Literary Fiction
I had a bad reading year.
As you can see, I only read 6 Fantasy this year which was a massive fail on my part. I read 2 Historical Fiction, which is better but not by much. Only a slight improvement on the other genres. I did read less Contemporary but it still ended up as half of the books I read without much effort?
And I mainly got 3.5 star reads so that disappointed me a lot. Like it's almost making me wonder why I even bother sometimes? But that's being overdramatic because I've always been a reader and if I'm not a reader, then what am I?
5. Read at Least Two Geek Girl Books
Definitely didn't do that.
Part of the reason I even wanted to do this was because I wanted to bring back memories as it's my favourite series and another part was because I wanted to boost my Goodreads reading challenge.
The reason I didn't get to do this was because I kept procrastinating and bla bla bla.
Maybe better luck next year?
6. Spanish
I believe I started off well (?) but eventually I just started to avoid it (had a schedule and messed up) and just ended up focusing on Korean during a major language slump I went through. I did buy a Bible in Spanish, though it turned out to not be the version that I preferred the most? I might get a new one but I won't throw away the old one.
I did start doing mini reviews in Spanish this year, which I'm grateful for because it's another way of showing where I need to improve and I still haven't finished writing the ones for this year gosh darn it
7.
Become Intermediate or At Least Basic 3 A2 in Korean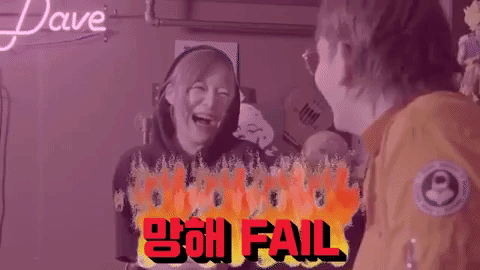 It's sad how true this gif is.... :( :( (I'm lowkey joking, though xD)
I did learn some more Korean but got confused on which resources to use. My knowledge on Korean has definitely improved but not by a huge amount. I was supposed to watch Korean shows with Spanish subs this year but I forgot all about that. I wanted to improve my Spanish first but it seems that everything is getting all confused an twisted.
However, I have a lot of useful grammar in one of my notebooks and I got a silicone hangul keyboard for my laptop! I'm hoping to improve on that next year. And also speaking, my gosh.
8. Bring Back YouTube Recommendations
Okay, from now on I'll just include recommendations if I ever feel like it. If I don't bring recommendations, I can always replace it with something else.
This is Somewhat Reserved, gosh darn it, not

YouTube Reserved!
9. Plot (in a panster way) and Write at Least Two Stories
I did plot both those stories (woo hoo!) but didn't actually complete them? So yeah... that sucks.
10. Learn How To Make Jollof Rice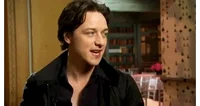 I did it! And ugh, it's so good!
I have to admit, there were some times where it was too soft or too hard but now I fully know where I messed up. This is the part where I should show you pictures but my phone takes suckish pictures. And I don't know where the camera is so... :(
At least I can rest now and can proudly say that I am no longer a phony Nigerian!
I'm going to split the 2019 goals into these parts

:
Books, Language, Writing, Computer.
1. Language: Watch Korean stuff with Korean subtitles, no subtitles or Spanish subtitles. I wanna improve fast. especially since I've failed to do that this year.
Finish watching Korean YouTube videos with subtitles in that YouTube playlist so that I can learn those sentences. (I basically have a playlist with videos that have subs in English and Korean so that I can learn the sentences)
And get started on HANJA (Korean chinese characters which aren't really needed in order to learn the language but are still used at times). I have actually started this so far. The reason I'm doing this is so that I can kind of get used to writing in Chinese characters before actually learning Chinese.
And take down vocab from that most common words list on Pinterest.
Also take down all the grammar notes and sentences that I need to. ALL.
Subscribe to 5+ Spanish-speaking YouTubers because my Spanish level needs to IMPROVE FAST.
Read an entire book in Spanish (por favor)
(Also not picking up French anymore after school because I'm just not ready for it yet) *shrug emoji*
Maybe start learning Mandarin Chinese in the summer of 2019. MAYBE.
2. Books
First of all, I need to decide on a Goodreads goal. And since I was way too hyper about my goal this year I guess I could settle for 57 books to read next year? Doesn't seem too huge and also hopefully I'll be able to overtake this goal!
Read more Fantasy, Sci-fi and Mystery/thriller. Especially Mystery/thriller.
More books set in Non Western countries.
Catch up on older series and read as much NEAL SHUSTERMAN as possible!
Also this list of books, man (cross off in green after you read each one)
: Mistborn - The Final Empire, Purple Hibiscus, SABRIEL (
Shanti's
recommendation), My Absolute Darling, Anne of Green Gables, Pachinko, Binti. 1q84 and Kafka on Shore, Homegoing by Yaa Gasi,
Andora's Folly by Abigayle Ellison and Where the Woods Grow Wild by Nate Philbrick
, I Capture the Castle - Dodie Smith (Shanti's recommendation)
And since I'm still on the search for favourite authors, the top four authors to check out next year are: 1. Banana Yoshimoto, 2. Neil Gaiman, 3. J R R Tolkien - Lord of The Rings (I know, everyone and their MUM has read this) 4. Sabaa Tahir
Re-read stuff. Hopefully the first two Geek Girl books and maybe Solitaire?
3. Writing
Basically finish the stuff that I didn't finish this year.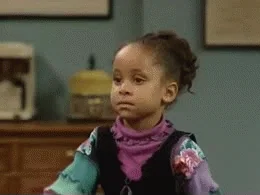 Perhaps focus on them on completely separate ends of the year (but from January-March I'd like to finish something) and also maybe start writing that novel that I'd like to...
potentially publish.
And why neglect writing when I've even written
this post
?
4. Computer
Get rid of all those tabs on top of my screen! I'm tired of them! And maybe get my laptop fixed? That would be nice....
Some Changes?
In 2019, I'm hoping to

CHANGE THE STYLE OF BLOG POSTS/BOOK REVIEWS

. I feel that they need to look more interesting.
Also, I'm not going to post a review/mini review on EVERY BOOK I'VE READ especially if I end up with mainly 3/3.5 star reads. After all, Goodreads exists.
I need to read and write a reaction to my letter to my future twenty year old self (which will soon become my present twenty year old self) that I wrote in 2017 *screams*
And I really want to get a job next year. So yeah.
Now what about you guys? Tell me stuff that happened and/or resolutions if any? Good books you've read? Anything? Let's go!