Plans For The Summer and Changes
June 18, 2016
It's been a long time since I've written a post like this.

The first thing I have to say is.... I need to make some drastic changes to this blog. Seriously.

What on earth has happened to my template? I wanted to change it... I didn't want it to change itself!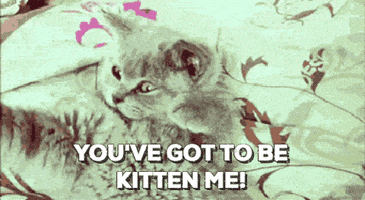 And I don't even like cats....
Also, I have noticed that I have been slacking on this blog. I feel like a total hypocrite. How can I criticise Big YouTubers for doing tag/challenge videos when that's all I've been doing on my blog?
What the heck?!
Now don't get me wrong, I really enjoy doing these tags. I just don't do enough posts on different things. At this point, I might as well make another tab for tags.
Now, my plans for the summer...
On my blog and also on my story/ies. Being lazy is never as fun as it seems.
2. Continue To Learn My Precious Languages
Spanish and Korean are very enjoyable languages for me and I hope to reach a higher understanding of both.
3. Change My Blog Template And Do Some HTML
Yup.
I'm actually really excited about this. Driving seems scary but I think it's about time I learned.
How can a jollof lover such as myself survive without learning how to make jollof rice?! And I need to master croissants so that this won't happen...
I really want to add more books to my collection. Fellow language partners and
Heather
have actually inspired me to read a book in the language I'm studying so I wanna do that. Recently, I bought
Me Before You
and I hope it's as good as people say it is!
7. Write More Book Reviews
Why not?
'Tis a right mess.
giphy.com
So people. What are your summer plans?