The Cake Flavoured Books Tag!
October 21, 2017
I have returned...


It's actually been such a long time since I did a tag. I was actually low-key hoping someone would nominate me so I was pretty happy when Alexa did! Thank you so much!
1. Chocolate Cake (a dark book you absolutely love)
Okay, let me confess: Ever since I joined Goodreads, I haven't read many dark books. I mainly read contemporary, as you all know! Also, I'm pretty picky so even though I accept that Six of Crows was pretty cool, it wasn't a favourite, you know? So I chose Battle Royale and Tiny Pretty Things (though I don't have reviews of them on Goodreads. Gotta fix that one day... hopefully).
I chose Battle Royale because it's easily one of the best dystopians I've ever read. Some may say it's too gory but I prefer it over another dystopian series because that series had so little gore, it was as if no one died. Tiny Pretty Things honestly isn't the best book out there. It's an acquired taste. You really have to enjoy (somewhat) the drama to be able to get through the book.
2. Vanilla Cake (a light read)
Originally, I wanted to put To All The Boys I've Loved Before for this but I then realised that enough people have heard about that series. However, this book (which is the second book in the Geek Girl Series, though I read it first) is pretty underrated in the YA bookish community. Read more UKYA books, guys! Also, this book is set in Japan. Pretty cool, right?
3. Red Velvet (a book that gave you mixed emotions)
To be honest, what book doesn't give me mixed emotions?! That's the problem of being such a picky reader, isn't it? I guess I'll just choose one of those books I rated 3.5 stars but really enjoyed.
This book was definitely the definition of weird. Personally, I didn't really like the characters but the writing, people. The writing was gloriously delicious.
4. Cheesecake (a book you would recommend to anyone)
But the thing is, how? How can you possibly recommend a book to everyone? Okay, maybe I'm overthinking this. I think Non Fiction is better suited for this. So I choose...
Yes, this book was somewhat edited to fit the Young Adult genre, but I still think people out there should give it a try if they can. Especially if you know basically nothing about North Korea. It's always good to have some sort of awareness.
5. Coffee Cake (a book you started but didn't finish)
Hm... I can't really think of many books I DNFed.
I didn't 'officially' DNF this but I really struggled to read 100 pages in a week. I usually like Historical Fiction but Middle Ages type (or whatever this time it's set in) of Historical Fiction really drags on and on. Maybe I'll read it next year. Maybe.
6. Carrot Cake (a book with great writing)
Though, this isn't the first book that comes to mind when I think of such writing, I think that the writing is definitely worthy of this tag! Such an entertaining read about soldiers girls. Check it out!
7. Tiramisu (a book that left you wanting more)
Again, another book of an acquired taste. I liked the book but wasn't quite satisfied with how it's all over and I also wasn't satisfied about the cameos in Radio Silence (is that a bad thing to say?). I just want more but I'm probably not getting anymore. Gosh darn it...
8. Cupcakes (a series with 4+ books)
The Alex rider series? I just don't read that many series I guess...
9. Fruit Cake (a book that wasn't what you anticipated)
I could kind of guess that this book wasn't going to be as #amazing as so many people made it out to be but I still enjoyed it somewhat.
10. Lamington (favourite Australian book)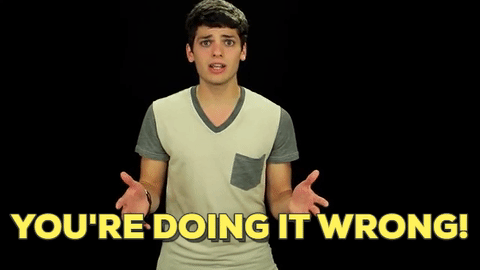 I can hear the Australians judging me....
However, the Australian book at that I'm looking forward to reading the most is Laurinda by Alice Pung.
Honestly, this was fun but honestly got a little bit tiring at the end. I didn't regret it, though! I'm not going to nominate anyone (I'm so fun, aren't I?) but you know the rules, if you like it, do it (and add a link in the comments if you want!)
Expect a book review soon or some mini reviews!