Blogging Olympics Tag
August 26, 2016
Abi has tagged me to do this tag! Thank you so much!







Rules:

Use the blogging Olympics image (or create your own)

Thank the person who tagged you and list the rules!

Answer the Olympics themed questions (you can also add your own)

Tag others!



Let's goo!
Team?
South Korea. Pretty random, I know. But I can't choose America or Britain and Ireland hasn't done that well and so has Nigeria *cries even though I can't and will never do better*
"
Well... you don't support your country, Grace." *chews gum with sass*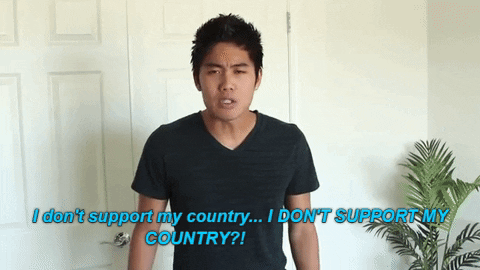 How dare you....
Okay... maybe not. Okay, I didn't really watch the Olympics just some clips here and there-
If you could compete in an event, what would it be?
100 metres. Been interested in Athletics as a child....
Favourite event to watch?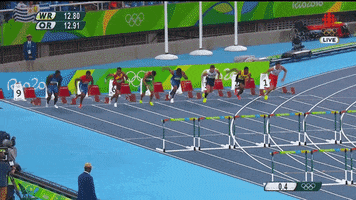 Tell me you don't find that cool
Olympian you most admire?
I'd usually go with the one and only Usain Bolt but I guess I choose Gabby Douglas for this year. Also, I know what it's like to have unwise people constantly make fun of your hair.
What sports do you currently play?
I used to do Athletics.
Summer or Winter Olympics?
Summer by default. Never watched the Winter ones.
Ever been to see the Olympics in person?
When I have a television? Heck, no.
A sport that should be in the Olympics?
Describing how amazing jollof rice is in as many words in as many languages as you like.
What do you think would be going through your head right before you were about to compete in the Olympics?
Abi's Extra
: If you could choose a location for the Olympics, what would it be?
I would choose South Africa because it seems like an interesting place, I guess?
So, guys. Y'know. If you want to do the tag, you can do it and add your link to the comments. Byee