Head Over Heels - Geek Girl #5
May 26, 2016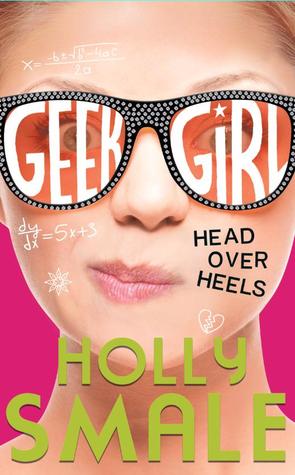 goodreads.com
Title:
Head Over Heels
Author:
Holly Smale
Genre:
UKYA, Contemporary, Humour
Blurb:
Harriet Manners knows almost every fact there is.
She knows that duck billed platypuses don't have stomachs.
She knows that fourteen squirrels were once detained as spies.
She knows only one flag in the world features a building.
And for once, Harriet knows exactly how her life should go.
She's got it ALL planned out. So when love is in the air, Harriet is determined to Make Things Happen!
If only everyone else would stick to the script...
Has GEEK GIRL overstepped the mark, and is following the rules going to break hearts all over again?
Intermission:
I HAVE BEEN WAITING FOR THIS BOOK SINCE LAST YEAR HECK TO THE FREAKIN' YES-
I should have reviewed the previous books but I'll do that later, okay xD . And well... if you haven't read the other books, don't start with this one. Seriously, it will ruin a lot
.
Moving
on...
Opinion:
In my opinion, I thought this book was absolutely brilliant and the only one in the series that was better than the second book, Model Misfit.
Harriet Manners has definitely matured in this book (although I had my doubts at certain parts). Though her selfish side makes a reappearance in this story, I think that Harriet has shown some character growth compared to the last books.
I loved reading the various facts scattered throughout the book. I loved that twist that took place. I was surprised that I was okay with a certain cliché thing that happened but I saw that coming in the last book!
There are definitely some characters from previous books that reappear (
YAAASS
). Toby Pilgrim was absolutely hilarious in this book. Wilbur... I didn't like him as much for some reason.
Recommendation:
For Holly Smale fans, obviously. But if you want to read a different style of YA, you might want to check out this series!
Rating: ****
- Four stars out of five
~
What is this? A positive review? *gasps*
Now, what about you? Have you ever read Geek Girl? Will you? Have you heard of a similar series? Do you have any geek-related book recommendations?